Data from blockchain.com shows Bitcoin's hash rate is at all-time-high. Last week, it peaked at 98.5 quintillion hashes per second. In addition, according to the mining pool, BTC.com, mining difficulty is also at its highest ever level at 11.9 T.
All in all, miner's confidence, in Bitcoin, has never been higher, which is indicative of a project here for the long term. And, some might say, a bullish indicator.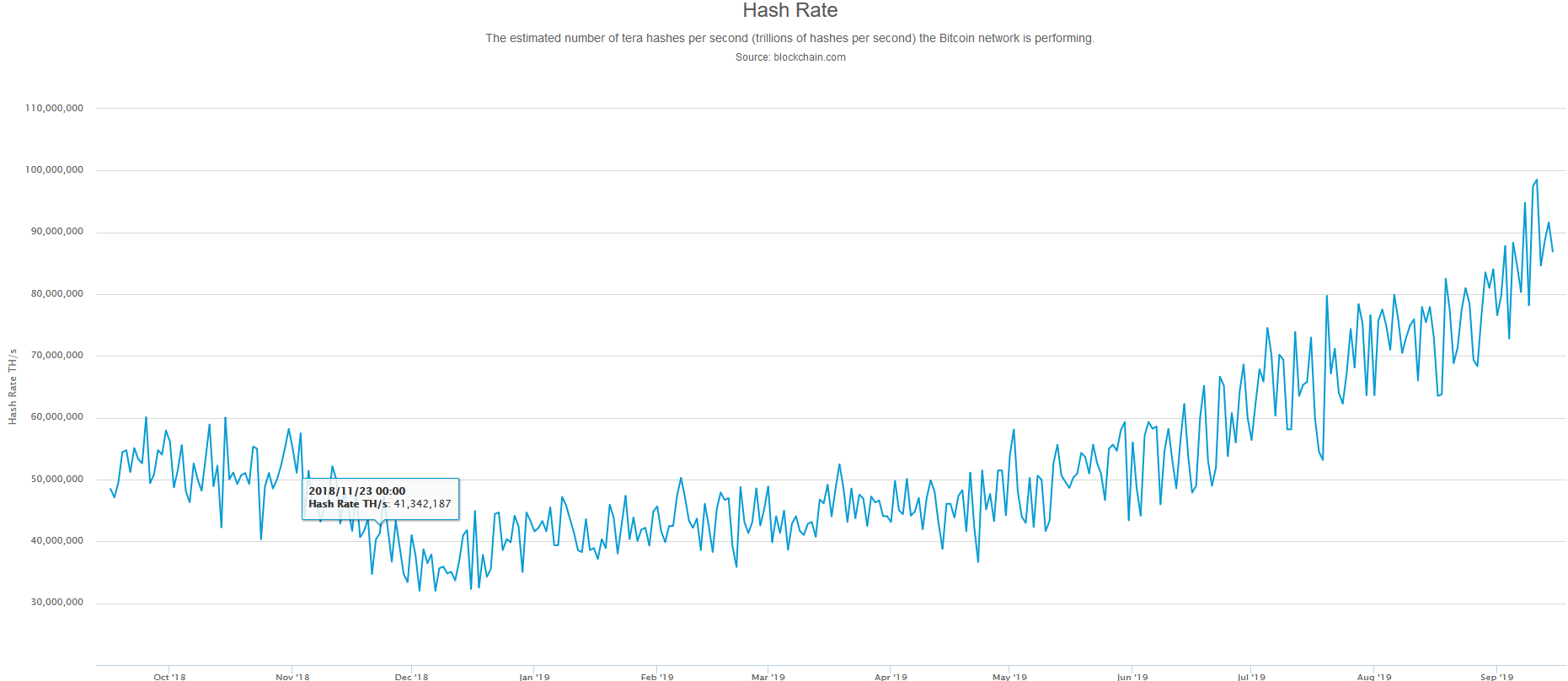 Confidence In Bitcoin Has Never Been Higher
Hash rate refers to the computing power supporting the network by way of transactional processing. The higher the hash rate, the more secure the network. And Bitcoin's hash rate has never been higher, having a steady upward ascent since December 2018.
Indeed, as pointed out by industry observers, Bitcoin's hash rate is eight times what it was in December 2017, the height of the last bull run, demonstrating a growing belief in the original cryptocurrency.



Bitcoin's hashrate is now 8 times larger than it was during price's all-time high of $20,000 in 2017. bitcoin mining confidence cause price spike